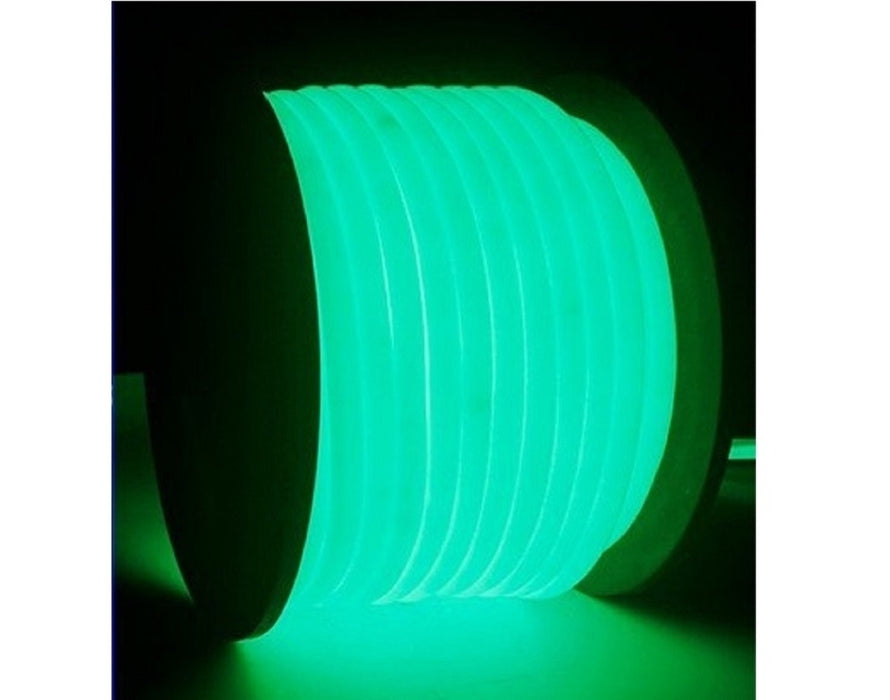 50FT Green 360° Round LED Neon Flex Light
Sale
Sale
Original price
$169.99
-
Original price
$169.99
Color: Green
Length 50 FT (cuttable every 1.64 Feet)
Max Length: 100FT (This cannot be extended)
Volts: 110V-120V (Standard outlet)
Bulb Spacing: 240 LED per Meter
Lumens: 350Lm / m
Size: 14mm (Round)
Power: 2.6 Watts per FT
Lifetime: 50,000 Hours
Light Source: SMD2835
Temperature Rating:-30°C - 60°C
Dimmable: Yes (with LED-compatible dimmer)
Water Resistant: IP65 (
Do not submerge in water or in ice
). Keep 5FT From water.
Certification: 
cUL
 certified for use in Canada  
IP65 Water Resistant (If uncut)
These SMD Neon Flex Lights are cUL certified for use in Canada and come with a 1-year limited warranty.
These LED Neon lights can be cut at 1.64FT  intervals so you can customize the length to suit your needs. With high, durability, and flexibility, these strip lights will save you energy and money compared to incandescent lights. 
Each Kit Includes:
(1) 2' Standard Power Cord with Power Connector (Pre-installed)
(1) End Cap (Pre-installed)
 
Product Installation: LED Strip Lights are pre-marked for cutting at specific intervals (1.64 FT) and can be connected to a variety of accessories with minimal tools and expertise.
We strongly recommend the use of a surge protector with our rope lights/strip lights. All connections must be sealed with a waterproof sealant or silicone when installing strip lights outdoors.


Size of LEDs: 2835
Length per roll: 50FT
LED bulb Spacing: 240 per Meter
Working Voltage: 110-120 VAC.
Water Resistant. IP 65. Can be used outdoors (Do not submerge in water or around pooling water. Do not use under or in ice).
Easy Installation. Plug and play without wiring.
Flexible. Slim, compact, and flexible PCB strip. Applicable for bendable or angled patterns, or in continuous rows.
Cuttable and linkable. It can be cut every 1.64FT along the cutting marks, without damaging the remaining strips.
Power plug included
High Voltage. Low voltage drop. More little light attenuation, and well-distributed lighting in the whole strip.
Reduce re-lamp frequency. Lifespan is over 50,000 hrs. Save effort and labor costs on changing lights frequently.

Widely applicable. Not only can it be cut in sections but also can run at a max of 100FT with only one power plug (Note 100FT is the max and this cannot be extended).

It is convenient and cost-saving for large outdoor projects.
Eco-Friendly. No lead or mercury.

Package Includes:
1 x 50FT 360 Neon Flex cUL approved LED Neon Light
1 x  2FT Power Plug (Pre-installed)
1 x End Cap (Pre-installed)
Warning: Do not submerge in water or in any damp areas, avoid human contact with the product. Do not plug in the unit while still in the roll. When using the unit outside use a GFCI outlet.